About Me and who "Me" is
Hi! My name is Beth Ross.
I am a step-mom to two teenage boys, a full-time store manager of a multi-million dollar grocery store, wife and website affiliate marketer and web designer.
The website affiliate marketer and web designer are fancy titles I gave myself after I started playing around creating this website as a hobby and eventually starting making money with it.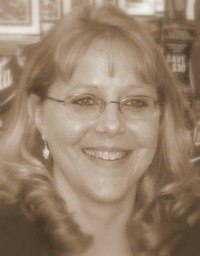 I have been in the retail grocery business for over 11 years now. First, in the health food industry and last five years in a big box retailer. I have a passion for food. (Truth be told...my passion is mostly around eating it! LOL!!) I always love when someone else cooks it!
Why did I start this website? That's a good question many people ask me. I don't have a great answer other than I was looking for another hobby to keep me busy (this was before I met my husband and two boys...they keep me pretty busy now). Before I met them though, I needed a hobby. I love the computer so I started searching out ideas online and came across Solo Build It.
What I learned at that time after a lot of searching peaked my interest enough to want to start my own website and after narrowing down my passions to food...my shrimp website was born!
It soon became so fun for me to create new pages and watch the site develop into a real website that I gave up the time I was spending playing games on Facebook and started to spend more time creating more pages. (Especially when I learned how to place Google ads on the pages and I started making money..then I was sold!) How cool it was to wake up every morning and login to my accounts and see how much money I made during the night...while I was sleeping.
I soon started getting feedback about the site and people from all over the world were finding my recipe pages and enjoyed the recipes I was sharing. It was pretty cool!
Today (5/10/12) I have people from over 39 countries that visit my website on a regular basis and I have had the excitment of watching the customer visits grow daily and my adsense income increase because of it. I thought to myself, "This is not bad for a hobby! Usually hobbies cost me money, not me get money from the hobby."
I am now writing my own ebooks and selling those through my websites and have created facebookpages for each site and am just having fun pursuing a hobby, relieving tension by doing something I really enjoy a few hours each week...and am making some money too. Life is great!