Do you think you have the Best Shrimp Recipes around? Find out here!
Do you have a favorite shrimp recipe? Do all of your guests and family members rave about the recipe? Then we want to hear about it!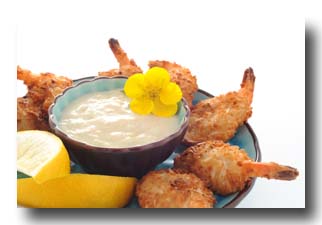 Join in on the fun and share and compare your favorite recipe with other visitors! Submit your recipe and other visitors can leave you comments and rate the recipe. You can do the same. Search our website for recipes, try them out and come back and let the contributor know what you thought. Did you tweek the recipe to your taste? Let them know what you changed.
Everyone loves to share and compare recipes. Here is your place to do it! Have fun and thanks for sharing!
Have a recipe with only a few ingredients? Share an Easy to Make Shrimp Recipe here.
Have the best Cajun Shrimp Recipe? Tell us about it!
Crazy about coconut? Share your recipe here!
Here is where we want to hear about your favorite shrimp appetizer recipe. or submit your best shrimp dip recipe here.
It's all about bisque on this page. Click here to share your best bisque recipe for shrimp.
If scampi is your thing then this is where you will submit your best scampi recipe.
Thanks for sharing! We look forward to hearing about your best recipes and building the best community of shrimp lovers around!
________________________________________________

Cooking Shrimp Tips I How To Buy Shrimp I How To Butterfly Shrimp
How To Clean and Devein Shrimp I Video Recipes I Shrimp Sauces