Shrimp Ceviche Recipe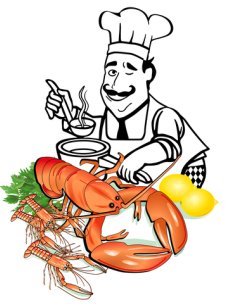 Have you ever tried a Shrimp Ceviche recipe?
I never even knew what it was until a co-worker of mine brought it into work one day. How could I have never had this before? This stuff was amazing!
I was a little concerned when I learned how to make it but I can assure you it is awesome. The vinegar is what cooks the shrimp!
Pretty cool, huh? Just make sure you let it marinade for 24 hours so the shrimp is fully cooked. (You aren't actually cooking the shrimp with heat. The vinegar does all of the work)
Here is a version of a shrimp ceviche recipe that you might really like:
2 pounds uncooked shrimp, peeled
2 onions, chopped
4 green chile peppers, chopped
2 cups lime juice
2 tablespoons black pepper
1/8 cup white vinegar
Mix together in a glass bowl. Refrigerate for 24 hours.
Here is another one. For this recipe you will use cooked shrimp.
Ingredients:
1 lb Cooked Peeled & Deveined Shrimp
3 lemons, juiced
3 limes, juiced
1/2 cup cucumber, peeled, seeded and diced into 1/4-inch pieces
1/2 cup red onion, finely chopped
1 serrano chile, seeded and finely chopped
1 cup seeded and diced tomatoes
1 avocado, peeled, seeded, and chopped into chunks
1/2 bunch cilantro roughly chopped, plus leaves for garnish
Instructions:
Defrost and drain shrimp. Transfer to a bowl. Add lime, and lemon juices. Stir in cucumber, red onion and Serrano chile. Refrigerate for 1 hour.
Stir in tomato, avocado and chopped cilantro. Mix gently, taste and season with salt. Allow to sit at room temperature for about 20 minutes before serving.
Garnish with sprigs of cilantro and slices of lime ans serve with tortilla chips.
Return to Free Shrimp Recipes Home page from this Shrimp Ceviche Recipe page
Cooking Shrimp Tips I How To Buy Shrimp I How To Butterfly Shrimp
How To Clean and Devein Shrimp I Video Recipes I Shrimp Sauces