Shrimp and Grits Recipe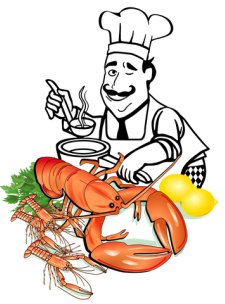 My first experience with Shrimp and Grits was at a girls beach weekend trip in South Carolina a few years back.
My sister-in-law, a born and raised southern girl, made them and they were to die for!
I have been hooked on shrimp and grits ever since. I have tried different variations of recipes but I especially like this one.
Ingredients:
3 cups white wine
1 tsp. salt
2 sticks celery
1 tsp. celery seed
1 clove garlic
1 tsp. dill seed
1 bunch basil

Grits ingredients:
2 1/2 cups milk
1/2 cups reg. grits
1/2 cups Cheddar cheese, grated
Garlic, salt and pepper to taste

Shrimp ingredients:
2 lg. onions, diced
4 oz. olive oil
2 lbs. small raw shrimp, peeled and deveined

Bring marinade to boil, cool and chill. Marinate raw shrimp for 4 hours. For grits bring milk to boil. Add grits and cook until soft. Add cheese and season to taste. Saute shrimp in olive oil and onions. Serve shrimp over grits. Serves 6.
Here is another version of shrimp and grits you can try as well. Let us know which one you like better:
3 cups water
1/2 tsp. salt
3/4 cup instant grits
1 cup Shredded Cheddar Cheese
2 slices Bacon
1 lb. medium shrimp, peeled, deveined4 green onions, thinly sliced (about 1/3 cup)
1 clove garlic, minced
2 Tbsp. chopped parsley
1 Tbsp. lemon juice
Bring the water to boil in medium saucepan. Add salt. Slowly stir in the grits. Reduce heat to medium-low and cover. Cook 7 minutes or until thickened. Stir in cheese and set aside.
Meanwhile, cook bacon in large skillet on medium-heat heat until crisp. Drain on paper towels; set aside nad chop up when cool. Add shrimp, onions and garlic to skillet; cook and stir 3 min. or until shrimp turn pink. Add bacon, parsley and lemon juice; mix well.
Serve shrimp mixture over grits.
Return to Free Shrimp Recipes Home from this Shrimp and Grits Recipe page
___________________________________________________

Cooking Shrimp Tips I How To Buy Shrimp I How To Butterfly Shrimp
How To Clean and Devein Shrimp I Video Recipes I Shrimp Sauces