The Best Shrimp Enchiladas Recipe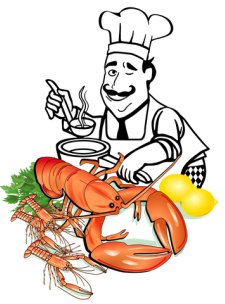 This is a wonderfully different variation of shrimp enchiladas that you will love. They transform an ordinary enchilada into an extraordinary meal!
Prep time is about 10 minutes and cook time is 30 minutes. Enjoy!
Ingredients:
2 tablespoons butter
1 bunch green onion, chopped
1 pound fresh or thawed frozen shrimp, peeled and deveined
1 can (4oz) chopped green chiles
1 jar (4oz) diced pimientos
1 can (10 3/4 oz) Cream of Mushroom Soup
1 can (10 3/4 ounces) Cream of Shrimp Soup
1 package (8 ounces) cream cheese
1/8 teaspoon ground white pepper
10 flour tortillas (8-inch), warmed
2 cups shredded Monterey Jack cheese (about 8 ounces)
Directions:
1.Heat the butter in a 3-quart saucepan over medium heat. Add the onions and cook until tender, stirring occasionally. Add the shrimp and cook until they are cooked completely through. Stir in the chiles, half of the pimientos, both cans of soup, cream cheese and white pepper. Cook until the cream cheese is melted, stirring occasionally. Remove the saucepan from the heat.
2.Divide half the shrimp mixture among the tortillas. Roll up the tortillas and place, seam-side down, into a lightly greased 3-quart shallow baking dish. Spoon the remaining shrimp mixture over the filled enchiladas. Sprinkle with the remaining pimientos and the cheese.
3.Bake at 325°F. for 30 minutes or until the shrimp enchiladas are hot and bubbling.
No time to go to the seafood market. No problem! Have shrimp delivered right to your door from our seafood market.
Here is an interesting dessert tortilla recipe you might also enjoy:
Flour Tortilla Dessert with Fruit and Nuts
Ingredients -
4 flour tortillas
1/4 cup chopped peanuts
1/4 cup raisins
1/4 teaspoon cinnamon
2 thinly sliced bananas
2 tablespoons chocolate sprinkles
1 cup whipped cream
1/4 cup blueberries
1/4 cup raspberries
1/2 cup peanut butter
2 tablespoons white sugar
2 tablespoons honey

Preparation:
Spread a tablespoon of peanut butter over each flour tortilla, leaving an inch border.
Mix the raisins, cinnamon, bananas, honey and white sugar together and spoon this mixture into the center of each flour tortilla.
Sprinkle the chopped peanuts over the top.
Fold the sides of the tortilla to meet in the middle then roll them up and put them seam-side down on a serving platter.
Sprinkle the sugar over them.
Divide the whipped cream between the tortilla wraps and decorate with the chocolate sprinkles.
Garnish the desserts with the fresh berries and serve.
(Serves 4)
Return to Free Shrimp Recipes homepage from this Shrimp Enchiladas Recipe Page