Shrimp Mold Recipe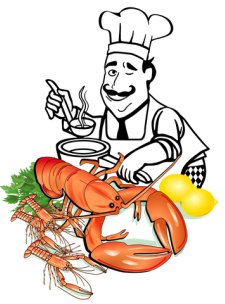 Here is a shrimp mold recipe that your guests will rave about at your next party. Serve with fancy crackers and enjoy!
___________________________
___________________________
Ingredients
10 oz Campbell's condensed tomato soup
8 oz brick of cream cheese softened
1 c mayonnaise
¼ c finely chopped onion - about ½ a small onion
½ c finely chopped celery - about 2-3 stalks
Grated rind of ¼ lemon - optional
¼ c finely chopped parsley - optional
1 envelope/sachet Knox gelatin powder
1 lb cooked, peeled jumbo shrimp (you can use same quantity of cooked, peeled salad shrimp). Do buy the biggest shrimp you can afford, the flavor is far better.

1. Mix cream cheese, mayo, onion and celery together until smooth (obviously it will have bits in it from onion and celery).
2. Sprinkle gelatin over tomato soup in a small saucepan and stand for 2 minutes.
3. Stir in gelatin; bring soup mix to a gentle boil and simmer, stirring until gelatin has dissolved in soup. This should take only about 1 minute.
4. Stir soup into cream cheese mix.
5. Add large shrimp that have been cut into 4 pieces or use small shrimp.
6. Thinly grease a 4-5 c Jello style mold with mayo and pour in mixture or line any dish with plastic wrap and pour in mix.
7. Refrigerate for at least 4 hours then un-mold onto plate and serve with crackers.
8. Any leftovers are good, warmed through and served with pasta or eaten with salad as a meal.
For morerecipes like this Shrimp Mold Recipe please visit our Shrimp Appetizers Main Page here.

For Shrimp Dip Recipes click here.