Thank you for subscribing to "Get Grilling" recipes and tips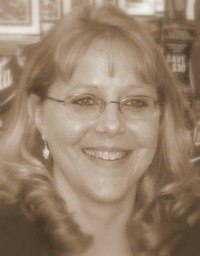 Thanks for subscribing to my "Get Grilling" series of recipes and grilling tips. Download your special report now: "Becoming A Grill Master"
Please check your inbox right now to look for a welcome message from Free Shrimp Recipes for the "Get Grilling" series. After you read the email and confirm the link, make sure that you add me(Free Shrimp Recipes) to your contact list and white-list my email address, so you don't miss out on any of the great recipes and tips emails. If you don't see the email in your inbox, please check your junk folder.
Again, in order to activate your subscription, you will need to click on the link in that email. You will not receive your subscription until you click that link to activate it.
What you can expect to receive from me...approx. evey 3 days I will send an email with at least one awesome grilling recipe along with a suggested side dish to go with that recipe. It may also include grilling tips to help you with the recipe and suggested tools to help grill even better. You will also receive a list of the Top 10 Grilling Tools and Top Grilling Tips. There will also be included some Secret Recipes that the restaurant industry does not want you to have!
My ultimate goal is to provide you with the best grilling recipes, meal ideas, tips and resources to make your grilling the best it can be!
If you have any questions or comments along the way, please don't hesitate to contact me here. Please know that I do personally respond to all emails so it may take up to 24 hours for me to answer.
In the event you are unhappy with this "Get Grilling" series, you can unsubscribe at any time. Each email has an unsubscribe link in it. If you unsubscribe, you will no longer get emails from me. Please know that I will never sell or share your contact information with anyone else. Once again, thanks for subscribing. I hope you have a great day and happy grilling.
Beth Ross