Seafood Pinwheels Recipe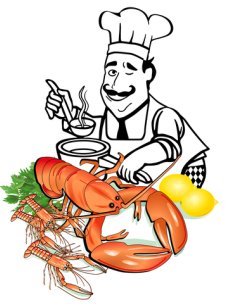 These Perfect Party Pleasing Seafood Pinwheels will make great shrimp appetizers if you are planning a party or dinner. They are so delicious! You have to try them soon.
(Isn't anything with cream cheese just incredible? Mmm hmmm!
Ingredients:
6 cooked frozen or canned crab or shrimp
1 tablespoon lemon juice
1 (8-ounce) package cream cheese
1/4 teaspoon celery or garlic salt
1/8 teaspoon white pepper
1/4 cup finely chopped water chestnuts
1/4 cup finely chopped green onions
60 won ton wrappers (1-pound)
Directions:
1 egg white, lightly beaten OR 1 tablespoon flour mixed with 2 tablespoons cold water. Rinse and drain seafood thoroughly. Shred crab or chop shrimp to make about 1 cup; sprinkle lemon juice over seafood. Beat cream cheese and seasonings until smooth and creamy. Stir in seafood, chestnuts, and onions. Makes 2 cups.
Place a scant teaspoon of seafood mixture in center of each won ton wrapper. Brush edges of wrapper with lightly beaten egg white or 1 tablespoon flour mixed with 2 tablespoons cold water. Bring the 4 corners up over filling and pinch together. Pinch edges together and shape to resemble a pinwheel. Keep covered as you work. In deep fryer, deep fry 3 or 4 pinwheels at a time for 2 to 3 minutes.
Makes about 60
You might also enjoy these shrimp appetizer recipes:
Shrimp Egg Rolls
Shrimp Puff Apeptizers
For more appetizers recipes like this Seafood Pinwheels Recipe, click here.
________________________________________________

Cooking Shrimp Tips I How To Buy Shrimp I How To Butterfly Shrimp
How To Clean and Devein Shrimp I Video Recipes I Shrimp Sauces