Shrimp Cheesecake Appetizer Recipe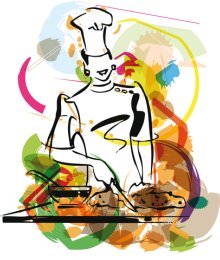 You have to try this Shrimp Cheesecake Appetizer to actually believe how good it is! Come on, try it...you will be suprised!
Ingredients:
1 cup dry bread crumbs
3 tablespoons butter, melted
2 8-ounce packages soft cream cheese
1 16-ounce container sour cream, divided
2 3-ounce packages goat or feta cheese
3 large eggs
3 tablespoons fresh oregano, minced (or 1 teaspoon dried, ground)
2 tablespoons fresh thyme, minced (or 1 teaspoon dried leaves)
1/2 cup red bell pepper, chopped
1 pound shrimp, *cooked, peeled and deveined
*For this recipe you can buy the per-cooked shrimp or if you prefer buy it raw and boil it yourself.
Combine bread crumbs and butter and press into bottoms of four 4-inch spring-form pans.
Beat cream cheese, 1 cup sour cream and goat cheese until smooth. Blend eggs in one at a time. Stir in oregano, thyme and peppers, pour mixture into pans.
Bake at 325 degrees F for 30 minutes. Cool, then cover and chill. When ready to serve chop all but 12 shrimp. Mix chopped shrimp with remaining sour cream and top cakes; remove from pans, garnish with remaining shrimp.
Serve with cut vegetables, or melba toast type bread.