Shrimp Scallop Scampi Recipe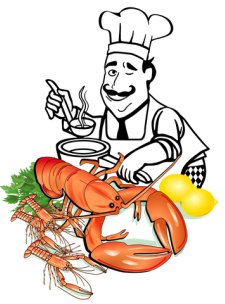 The flavor in this Shrimp Scallop Scampi Recipe is simply irresistible and with only a few ingredients it's so easy to prepare! You can have this shrimp dinner ready in no time.
Ingredients:
1/2 lb. medium shrimp - uncooked, deveined, shelled
1/2 lb. scallops - uncooked
4 tbsp. melted butter
2 tbsp. chopped parsley
1 tsp. grated lemon peel
1/2 tsp. sea salt (regular salt is ok to)
4 to 5 cloves crushed garlic
1 tbsp. lemon juice
1/2 cup plain bread crumbs
1/4 cup parmesan cheese (grated)
Directions:
1. Preheat oven to 400 degrees.
2. Melt butter and to it the salt, garlic and parsley. Mix thoroughly.
3. Arrange shrimp and scallops in single layer in the bottom of a glass baking dish. Cover with butter mixture.
4. Bake uncovered for 5 minutes. Turn shrimp and add lemon peel and juice.
5. Combine bread crumbs with parmesan cheese and spread on top of seafood. Bake 8 to 10 more minutes.
6. Garnish with lemon wedges and a fresh sprig of parsley.
If you like this shrimp scampi recipe you might also like:
Garlic Shrimp Scampi or
This recipe for Shrimp Scampi which includes garlic and onions!