Want an easy and delicious recipe for dinner tonight? Try this Spicy Tropical Shrimp recipe. It's fast and tastes wonderful!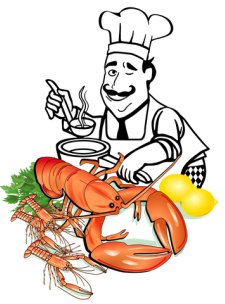 Main Recipe
Ingredients:
1 1/2 pounds raw shrimp, peeled and deveined
1 cup diced pineapple
1/2 cup diced water chestnuts
2 tablespoons fresh Florida lime juice
2 tablespoons olive oil
2 tablespoons Florida honey
1 tablespoon minced Florida garlic
2 teaspoons soy sauce
Combine all ingredients and toss well. Chill for 2 hours. Drain and place on broiler pan. Broil 3 to 4 inches from heat source for 3 to 4 minutes or until shrimp are opaque and pineapple begins to brown.
You might also enjoy these shrimp recipes:
Tropical Shrimp Kabobs or
Easy Baked Coconut Shrimp
Here is a perfect dessert recipe to go with this dish:
Rice Pudding
Ingredients:
3/4 cup uncooked white rice
2 cups milk, divided
1/3 cup white sugar
1/4 teaspoon salt
1 egg, beaten
2/3 cup golden raisins
1 tablespoon butter
1/2 teaspoon vanilla extract
Directions:
1. In a medium saucepan, bring 1 1/2 cups water to a boil. Add rice and stir. Reduce heat, cover and simmer for 20 minutes.
2. In another saucepan, combine 1 1/2 cups cooked rice, 1 1/2 cups milk, sugar and salt. Cook over medium heat until thick and creamy, 15 to 20 minutes. Stir in remaining 1/2 cup milk, beaten egg and raisins. Cook 2 minutes more, stirring constantly. Remove from heat, and stir in butter and vanilla. Serve warm.
Return to Easy Shrimp Recipes from this Spicy Tropical Shrimp Recipe Return to Shrimp Recipes Home from this Spicy Tropical Shrimp Recipe
___________________________________________________

Cooking Shrimp Tips I How To Buy Shrimp I How To Butterfly Shrimp
How To Clean and Devein Shrimp I Video Recipes I Shrimp Sauces