Tropical Grilled Shrimp Cocktail Recipe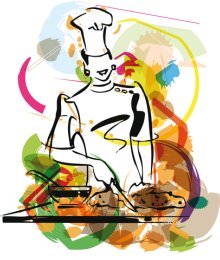 Wow your party guests with this Tropical Grilled Shrimp Cocktail! It is sure to be your favorite shrimp appetizer recipe.
Ingredients:
1 lb. uncooked (raw) large shrimp, peeled and deveined
2 Tbsp. lime juice
1/2 tsp. grated lime peel
1 clove garlic, finely chopped
1/3 Cup Mayonnaise
1 medium mango, peeled and diced (about 2 cups)
1/2 medium fresh papaya, peeled and diced (about 2 cups)
1/3 Cup red onion, finely chopped
1 Tbsp. chopped flat-leaf parsley

Toss shrimp with 1 tablespoon lime juice, lime peel, garlic and 1 tablespoon Mayonnaise.
Marinate 15 minutes. Remove shrimp from marinade, discarding marinade. Grill or broil, turning once, until shrimp turn pink; set aside.
Meanwhile, in medium bowl, combine mango, papaya, red onion, remaining Mayonnaise, remaining 1 tablespoon lime juice and parsley. To serve, spoon mango mixture into margarita glasses or glass dishes and evenly top with shrimp. Garnish, if desired, with lime wedges.
Preparation Time: 15 Minutes Serves: 8