Thai BBQ Shrimp Recipe
This is the best Thai BBQ Shrimp Recipe! If you are looking for a delicious BBQ Shrimp Marinade, try this one out. Marinade the shrimp for one hour before grilling, and enjoy!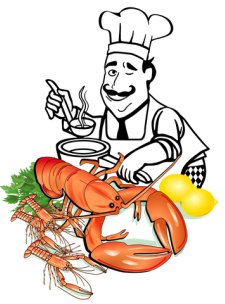 Ingredients:
3 tablespoons fresh lemon juice
1 tablespoon soy sauce
1 tablespoon Dijon mustard
2 cloves garlic, minced
1 tablespoon brown sugar
2 teaspoons curry paste
1 pound medium shrimp - peeled and deveined

Directions:
In a small dish mix together the lemon juice, soy sauce, mustard, garlic, brown sugar and curry paste. Add shrimp, and cover tightly.
Marinate in the refrigerator for 1 hour.
Preheat a grill for high heat. When the grill is hot, lightly oil the grate. Thread the shrimp onto skewers, or place in a grill basket for easy handling. Transfer the marinade to a saucepan, and boil for a few minutes.
Grill shrimp for 3 minutes per side, or until opaque. Baste occasionally with the marinade.
You might also like this Marinated Grilled Shrimp Recipe or
These Peach Bourban BBQ Shrimp Kabobs
_________________________________________________

Feature Item

Weber 11.75-in. Grilling Basket - We love this product because of it's size. It will fit a wide variety of grills. Also we really like Weber products. We have found them to always be a reliable brand name. This product is also rated very well by Cooking.com
customers.
For some great Grilling Tips for the Thai BBQ Shrimp Recipe or for more Grilled Shrimp Recipes click here
Cooking Shrimp Tips I How To Buy Shrimp I How To Butterfly Shrimp
How To Clean and Devein Shrimp I Video Recipes I Shrimp Sauces